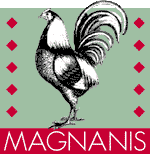 Meats and Poultry Products
Beef and Pork
Custom Butchering
We pride ourselves on offering an old fashioned butchery with excellent customer service. When you are looking for a specific cut or size, please let us know and we will be happy to cut it for you.
Bear River Valley Beef
All Natural 100% Gourmet, Grass Fed. Located in Humboldt County, Northern California. This small family farm is dedicated to the sustainable and environmentally friendly production of humanely raised gourmet beef. Their beef are born and raised on lush mountain pastures and fields overlooking the Pacific Ocean. Their beef has a rich robust flavor, that is lean and tender and well marbled. 100% Grass fed beef also provides a great many health benefits not found in conventional beef. No added hormones or antibiotics.
Raised on Grass all the time. Pick up one of Bear River Valley Beef's recipe cards at the counter. Also available from Bear River Valley Beef are their All Natural All Beef Hotdogs, Boerewors Sausage and Biltong Beef Jerky.
Niman Ranch
Niman Ranch started in the early 1970s on an eleven acre ranch in a small coastal town, just north of San Francisco. The Niman Ranch network has grown to include over 650 independent American farmers and ranchers. All of them share Niman Ranch's dedication to strict protocols and the belief that all-natural, humane and sustainable methods produce great flavor.
Beef: Choice beef, raised traditionally, humanely and sustainably with no hormones or antibiotics on family-owned ranches, ensures your meal will be a classic. From Angus breeds grown on pasture and finished on all-vegetarian feed, the taste is delicious. No Antibiotics or Added Hormones. Fed All Vegetarian Feeds.
Pork: Tender and flavorful; the way pork should taste. Equally delicious whether served as a simple chop, braised with vegetables or fruits, or presented to guests as a dramatic roast.
Chicken
Available fresh for your table tonight or pick up a delicious Rotisserie chicken, cooked each day.
Fulton Valley Chicken
 All Natural Fryers. You can taste the difference. Local Poultry raised in a sustainable agriculture environment.
What is sustainable? Quite simply "Meeting the needs of the present generation without compromising the ability of future generations to meet their needs."
Mary's Organic Chicken
Select from Mary's All Natural Air Chilled, Organic and Free Range chickens. Chickens raised naturally with plenty of room to roam in a caring environment on ranches in sunny California. Mary's Chickens are fed a high quality vegetable protein diet with no animal by-products or additives. No added hormones, free-range.
Petaluma Poultry
All Natural and Organic free range chickens. Located in the beautiful rolling hills of Sonoma County in California. Home to Rocky the Range®, Rocky Jr.®, and Rosie® Organic Free Range Chicken.
Turkeys
We carry Organic and All Natural Turkeys from Fulton Valley and Mary's Turkeys. Customers can place pre-orders for the holidays or simply stop by.
Cured Meats and Sausages
Fra"Mani Salumi
Fra"Mani is Italian for salted, cured cuts of meat and sausages made primarily from pork. No added nitrates or nitrites. Fra' Mani handcrafts salumi the old country way continuing the finest pastoral Italian tradition from the highest-quality pork, raised with no antibiotics and 100% vegetarian feeds.